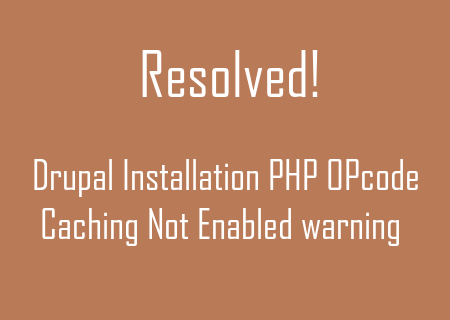 19 Jul

Resolving Drupal Installation PHP OPcode Caching Not Enabled Warning

While installing Drupal, you may face the following warning, under Verify Requirements section i.e.
PHP

OPcode

caching

Not

enabled

.

PHP

OPcode

caching

can

improve

your

site

'

s

performance

considerably

.

It

is

highly

recommended

to

have

OPcache

installed

on

your

server

.
Here's the screenshot showing the same,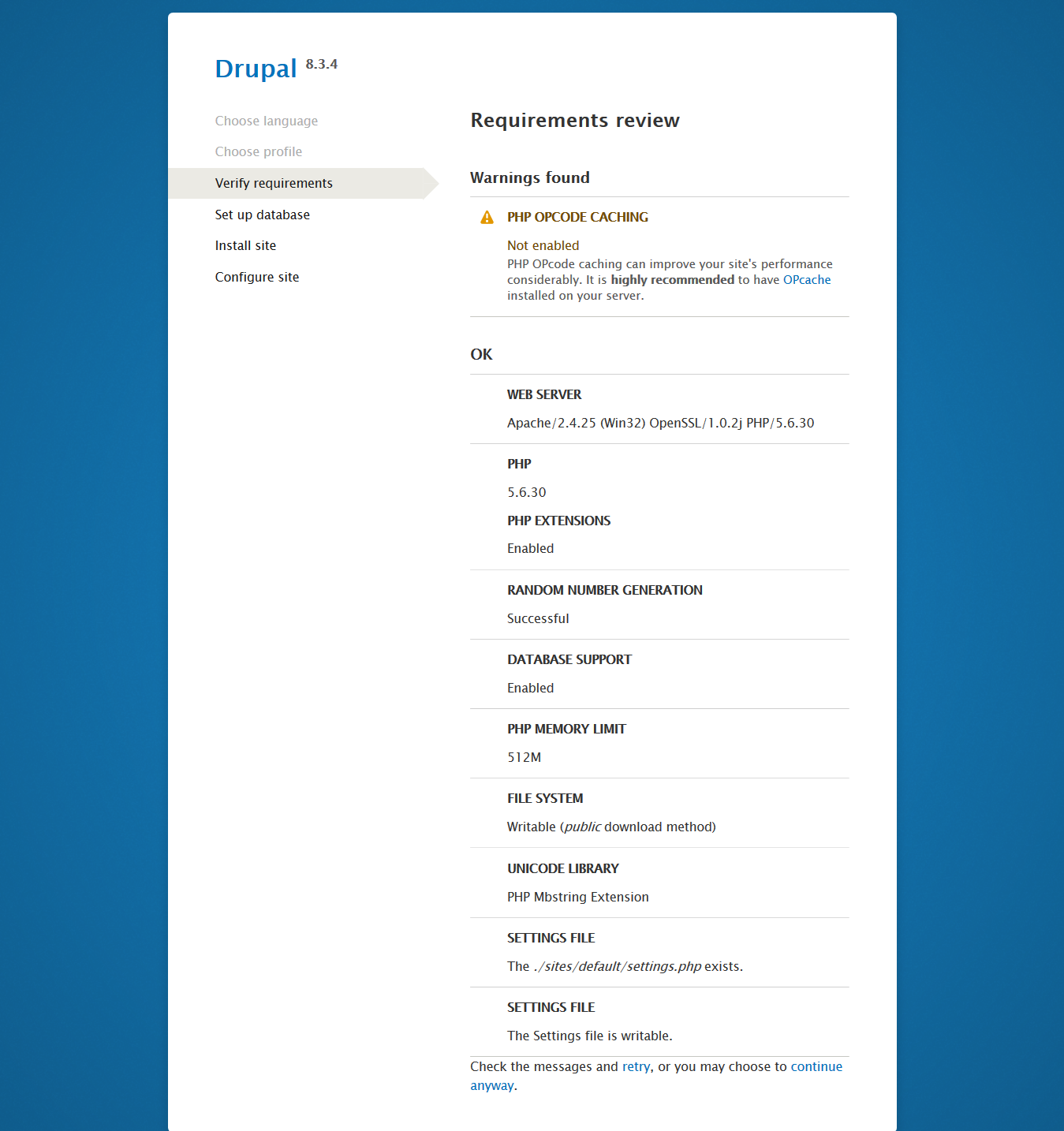 Let's see how to resolve this issue,
We need to reach the php.ini file for resolving the issues.
For that, go to XAMPP Control Panel > Config > PHP (php.ini)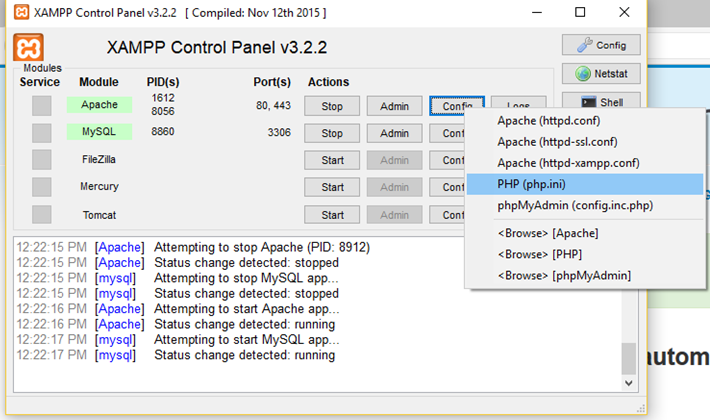 Now, enable OPcode caching by adding the following code in php.ini,
zend_extension

=

php_opcache

.

dll

;

Determines

if

Zend

OPCache

in

enabled
Save the above file and restart the Apache server by clicking stop and then start on Apache.
Reload the page where you saw error under Drupal Installation Verify Requirements section. It will redirect to the Set up database page, i.e. error fixed.
If you found another fix for the error, and you're facing another issue, then please mention in the comments section.