13 Aug

Setup Environment for C++

In the previous lesson, we learned about OOPs benefits and before that we saw an overview of C++. Now is the right time to setup environment for C++ to begin with C++ Programming.

Easily setup C++ and start working on your first C++ program. Here are the two ways through which you can easily install C++. You need a C++ compiler to work around C++ program. Here are most widely used C++ Compiler,

We will here see how to setup TurboC/C++ compiler,

Download TurboC/C++ (Source: Borland) and double-click setup.exe to start installation,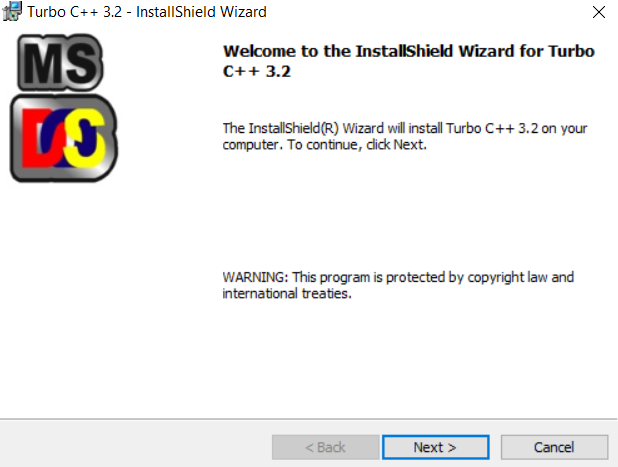 Click Next above and set the location of installation. We have set it in C drive: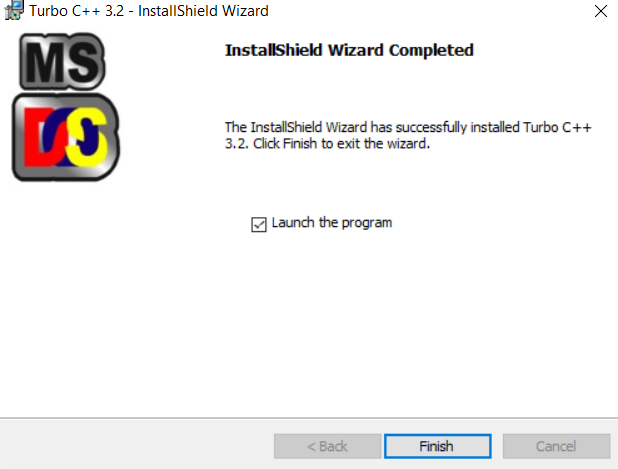 TurboC++ gets installed at our preferred location.
Now, we will Open Turbo C++.
Go to Start and type TurboC++, as in the below screenshot: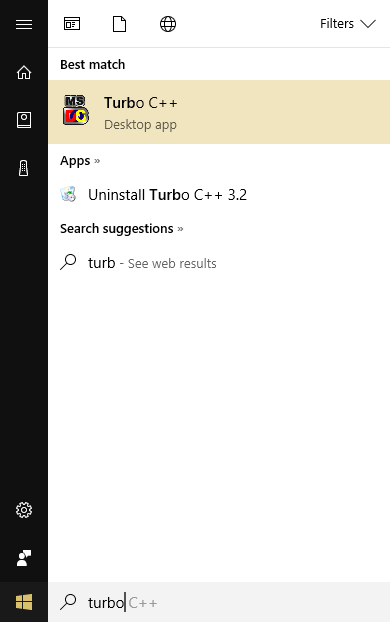 A new screen "Turbo C++" will open; from here select Start Turbo C++, as in the below screenshot: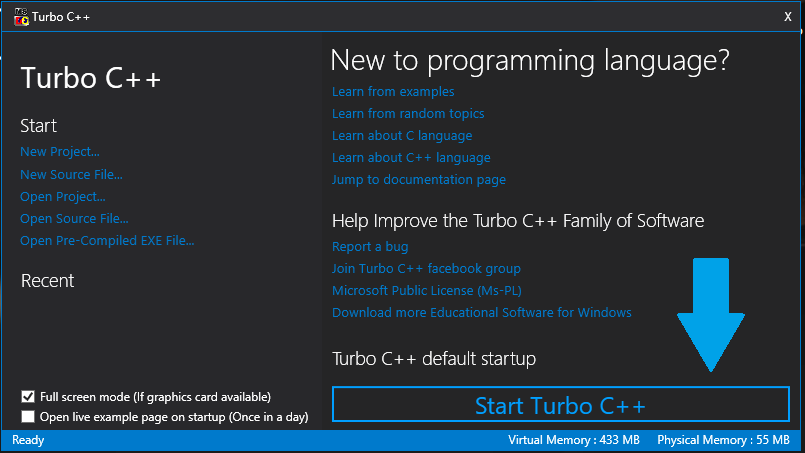 In the next lesson, we will learn how to write first program in C++ on Turbo C/C++and run it successfully. 
If you'd prefer Video instructions, then please continue with the below video:
Video Tutorial (English)
Video Tutorial (Hindi)
---
Recommended Posts