08 Aug

Eclipse Help Menu

In the previous lesson, we learned how to work with Eclipse Window Menu. In this lesson, we will learn about the Eclipse Help Menu . The Eclipse Help Menu provides options to get resources for Eclipse IDE. It has options to help in working with the IDE, for example, Eclipse Marketplace, Help documents, resources,  tips and tricks, cheat sheets, updates, etc.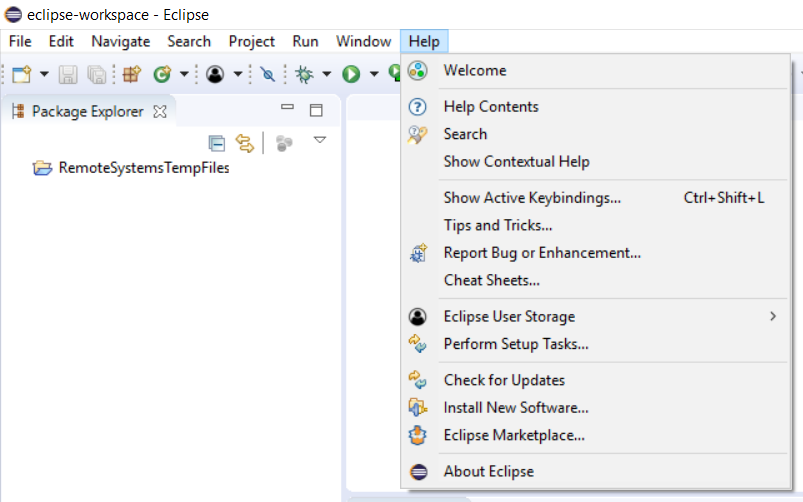 Here are the options under the Help menu,
Welcome: Open the welcome content.
Help Contents:  Displays the help contents such as books, topics, info, etc in a help window or external browser.
Search: Display the help view opened on the Search page.
Dynamic Help:  Displays the help view opened to Related Topics page.
Key Assist: Display a list of key bindings
Tips and Tricks: Open a list of productivity features i.e. tricks to work around with Eclipse.
Cheat Sheets: Open the cheat sheet selection dialog.
Check for Updates: Click this to check for updates.
Install New Software: Click to download and install new software.
About Eclipse : Displays information about the product, installed features, installation details, etc.