19 Dec

Data Science Tutorial

Data Science is the study of Data. It combines various disciplines, including statistics, scientific methods, artificial intelligence, etc. This is done to extract meaning and insights from data.
Popularity
Data Science is trending these days. Data is the new oil. Learn Data Science to be a Data Scientist. According to Glassdoor, the average base salary for Data Scientists in the United States is $121,249 per year: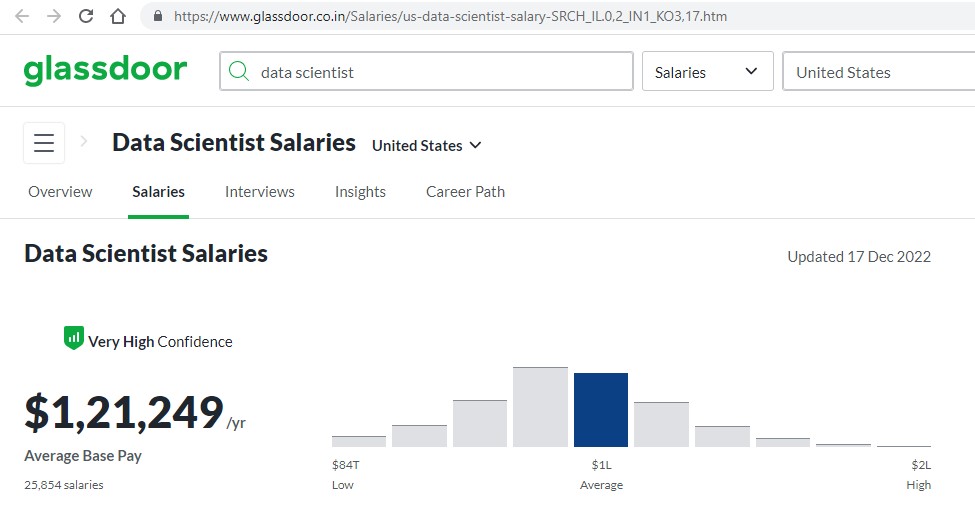 Viewers
The Data Science tutorial is prepared for students, engineers, and professionals. This tutorial will be useful to understand Data Science concepts for Data Science enthusiasts. The United States Data Science Institute published a report that predicts by 2026, 11.5 million jobs will be created for data scientists.
Data Science Tutorial Index