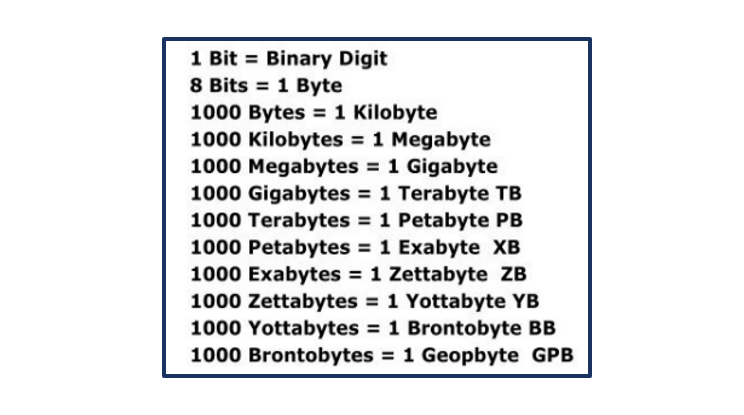 19 Dec

Volume of Data – Big Data

The large volume of data, that is generated and multiplied daily is Big Data. This is growing at an ever-increasing rate since social media originated. Here are some stats displaying a huge amount of data generated daily, monthly, and yearly through various social media sources:
23 billion text messages are sent every day
Google receives 9 billion searches daily
500+ hours of video are uploaded to YouTube every minute
YouTube hosts over 800 million videos
Facebook generates 4 petabytes of data per day – that's a million gigabytes.
Predicated collected data: 4.4 zettabytes
(Source: kinsta.com, earthweb.com)
What do large data mean in Big Data
Let's see that large volume of data with the units since we have used the units petabyte, zettabyte, etc. above: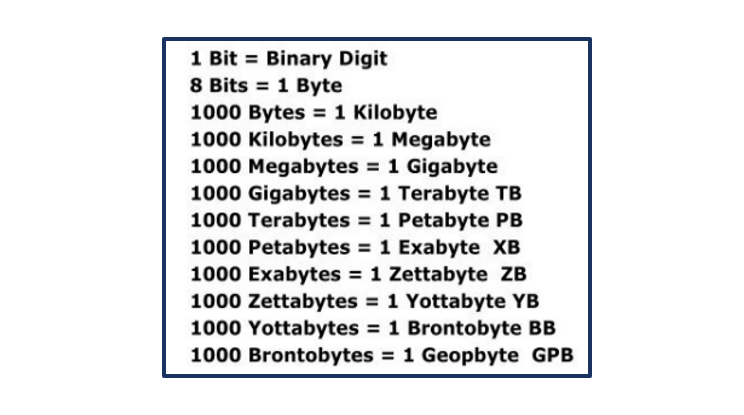 If you liked the tutorial, spread the word and share the link and our website Studyopedia with others.
---
For Videos, Join Our YouTube Channel: Join Now
---
Read More: