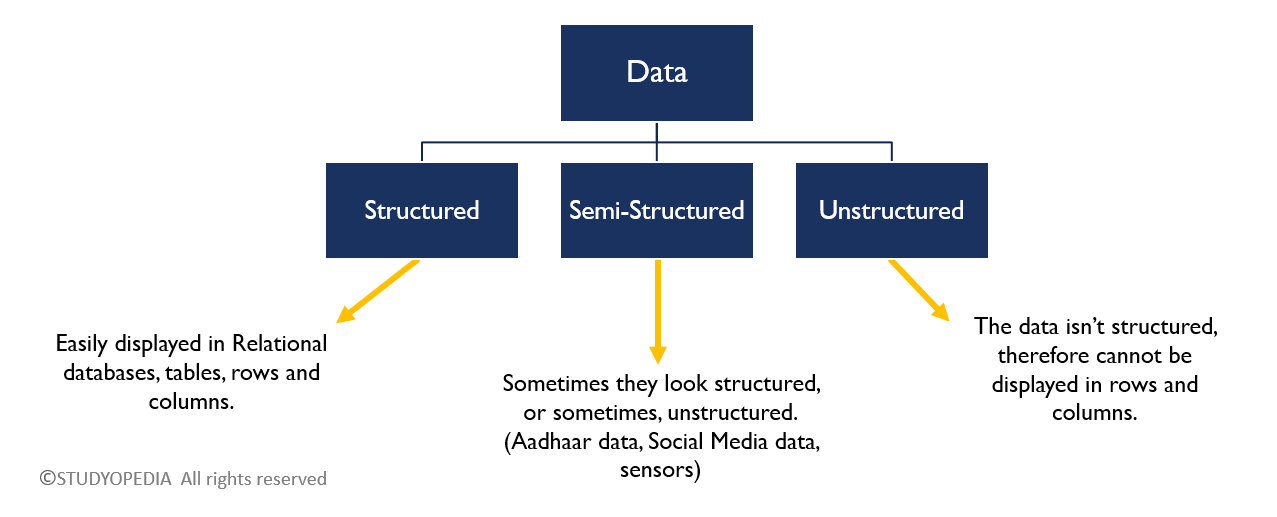 19 Dec

Types of Data (Big Data)

The large volume of data i.e. Big Data is divided into mainly three types, i.e. Structured, Unstructured, and Semi-Structured. Let us understand them one by one and learn which of them needs to be worked on to generate useful insights.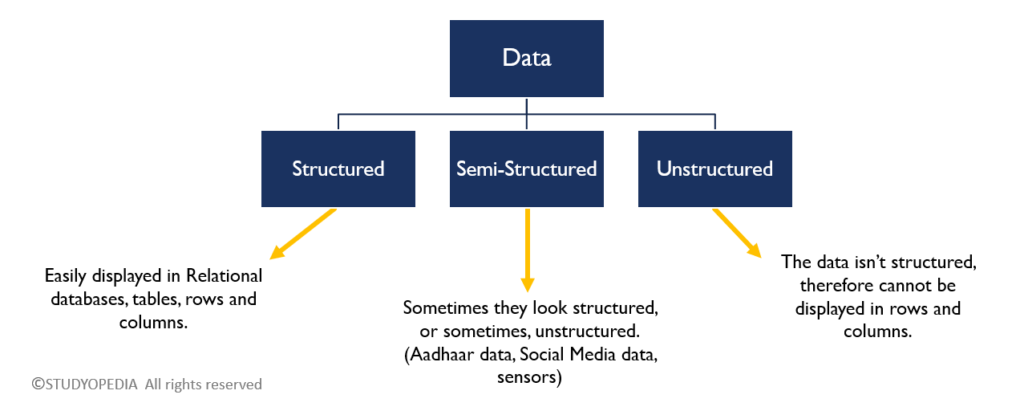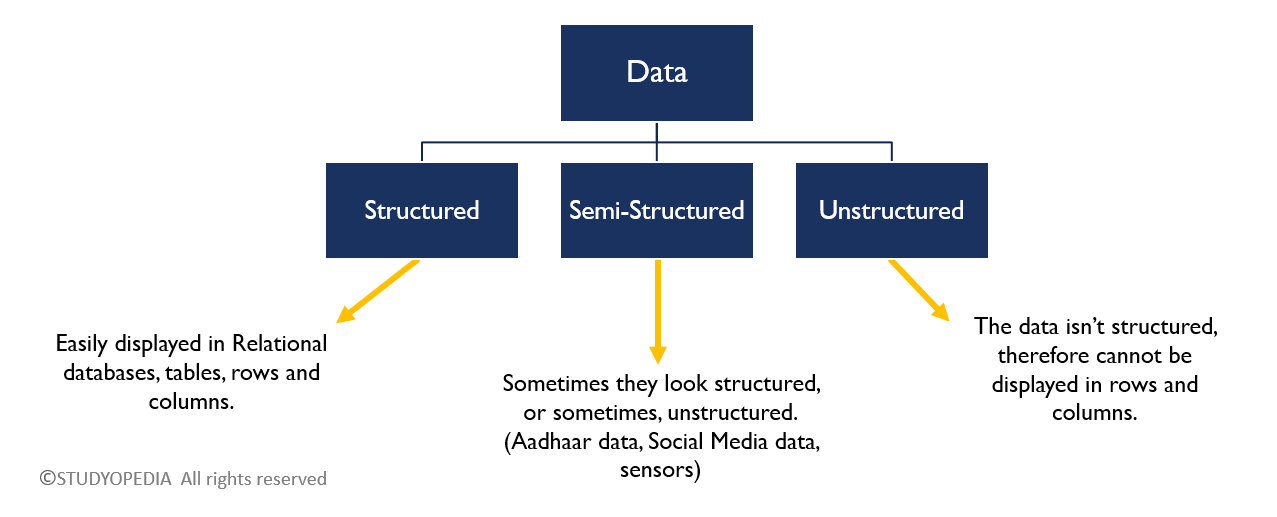 Let us understand the type one by one:
Structured Data
As the name suggests, structured data is displayed in the form of tables, rows, and columns i.e. relational databases save them. More on Structured Data.
Unstructured Data
The Unstructured data isn't structured, therefore we cannot display them in tables, rows, and columns. This is 80% of all enterprise data. We need to study this Unstructured Data, which is eventually called Data Science. More on Unstructured Data.
Semi-Structured Data
It is partially-structured data, that cannot be stored in the form of tables, rows, and columns.
If you liked the tutorial, spread the word and share the link and our website Studyopedia with others.
---
For Videos, Join Our YouTube Channel: Join Now
---
Read More: