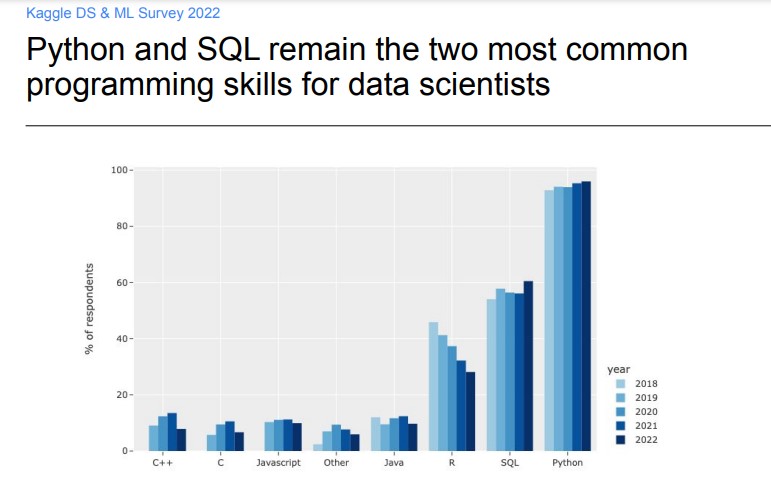 20 Dec

Programming Languages for Data Science

Data Scientists or Data Science Enthusiasts prefer Python or R programming languages. According to a Kaggle's survey on Data Science in 2022, Python tops the chart with more than 85% of respondents preferring Python. This itself shows Python is considered quite efficient by Data Science Enthusiasts and Data Scientists: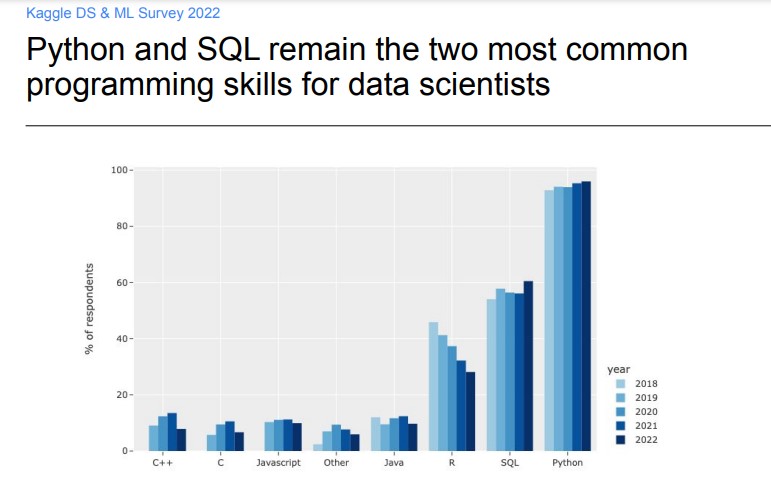 The survey was conducted in September 2022, with 23,997 respondents from 173 countries. With that, the following statistics from the same survey show that an increasing number of data scientists are from India and Japan: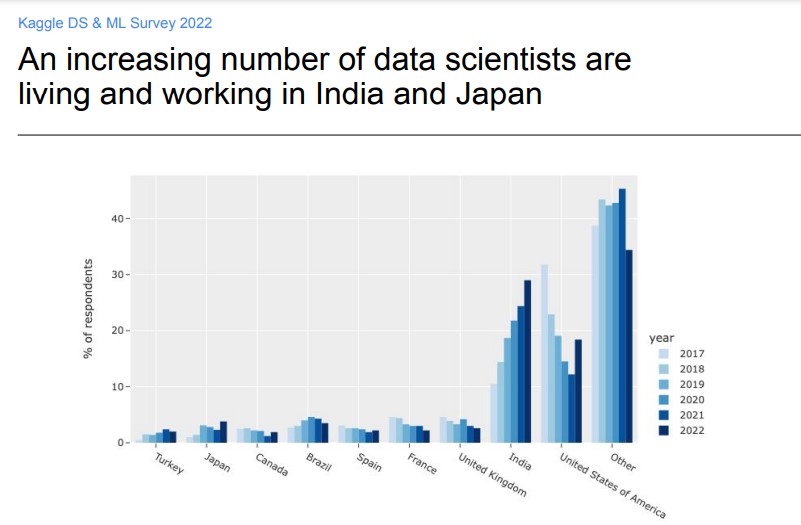 If you liked the tutorial, spread the word and share the link and our website Studyopedia with others.
---
For Videos, Join Our YouTube Channel: Join Now
---
Read More: