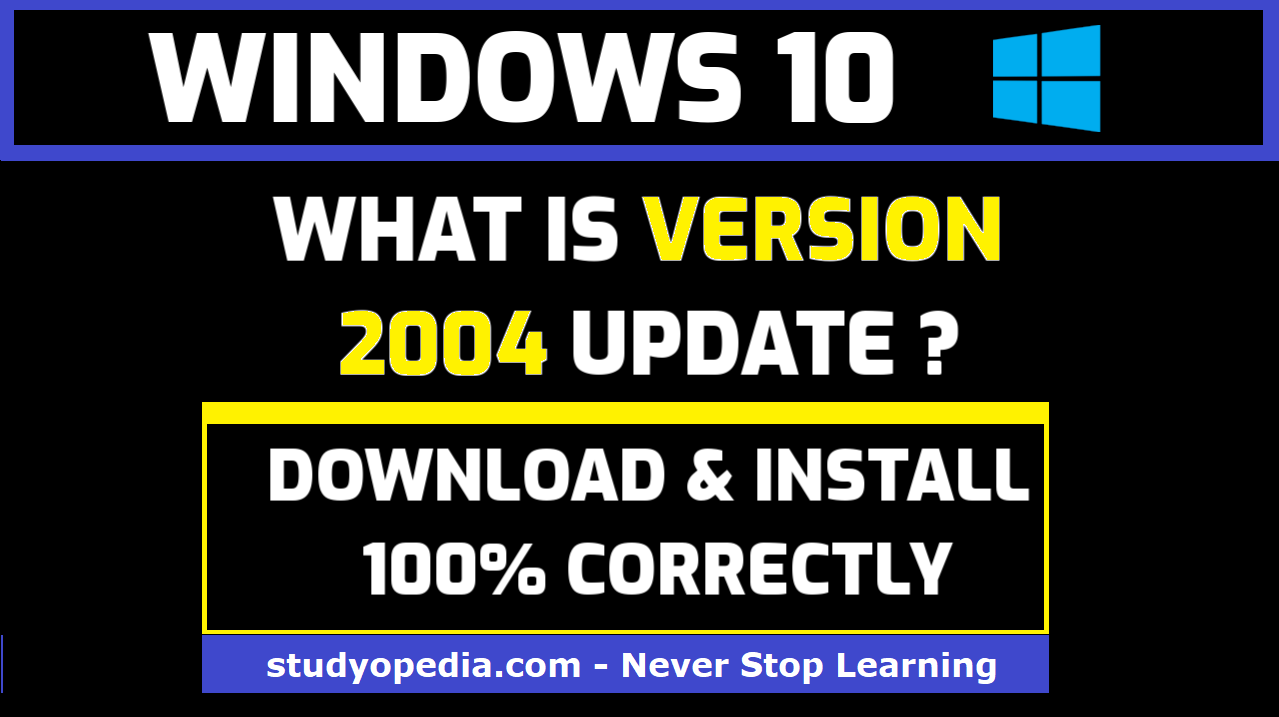 28 Aug

What is Windows 10 version 2004 Update (Download & Install)

The Windows 10 update Version 2004 introduced with some exciting features and enhanced the Windows 10 OS. This feature update is also called, Windows 10 May 2020 update. Before downloading and installing the update, let us see what are the new featured introduced in the Windows 10 version 2004.
What is new in Windows 10 Version 2004
Version 2004 feature update came with a lot of enhancements in security, Cortana, Performance, Memory, Error diagnosis, etc: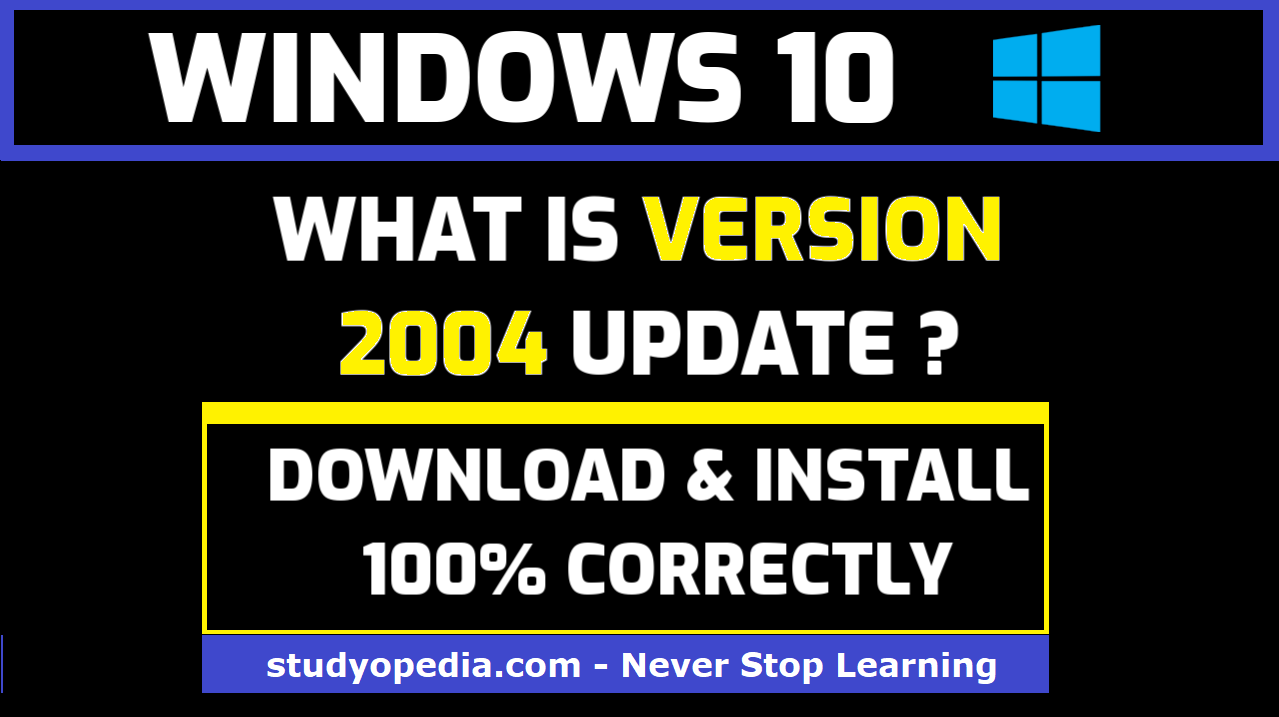 Passwordless sign-in
Passwordless sign-in introduced for Microsoft accounts on your Windows 10 device. This will surely make login easier for uses who hate using password all the time. For security, Windows Hello PIN sign-in support is now added to Safe mode.
Windows Defender System Guard
We all know, Windows Defender is Microsoft Windows anti-malware component. This new update introduced an enhancement on Windows Defender System Guard to protect system memory, registers, etc. Additionally, this will enhance controls, diagnostics, recovery options, etc.
SetupDiag
SetupDiag is a command-line tool to diagnose failure of Windows 10 update. Windows 10 version 2004 comes pre-installed with SetupDiag.
WiFi 6
Windows new update now supports the latest Wi-Fi standards, including the next generation of WiFi i.e. WiFi 6. The latest WiFi would be a boost to speed with 9.6 Gbps, with improved in network when multiple devices are connect.
WPA3
Windows now supports WPA3 as well for improved wireless network and security. WPA3 is Wi-Fi Protected Access 3 and is called the next generation of WiFi security.
Cloud Download
The 'reset this PC' recovery function is enhanced with a cloud download option.
DirectX 12
New DirectX 12 features are now releases with this update.
Windows Subsystem for Linux
Windows Subsystem for Linux (WSL) enhanced with this new feature update. Memory no longer used in a Linux VM will be freed back.
Cortana Enhanced
Cortana updated with enhanced security. You can now easily drag the virtual assistance developed by Microsoft to a location of your choice.
Virtual Desktops
Virtual Desktops can now be renamed.
Windows SandBox
The SandBox enhanced with Microphone support, configure audio input device with ease, ProtectedClient security setting introduced. You can also set the maximum memory usage of the Sandbox.
Task Manager
GPU Temperature is available now on Task Manager for devices with a dedicated GPU card. For this, go to the Performance tab.
Let us now see how to get the Windows 10 version 2004 feature update:
How to get Windows 10 version 2004 feature update?
To get the version 2004 update on Windows 10, go to "Start" and type "Update". On typing, the following "Check for Update" will be available.
Click on it: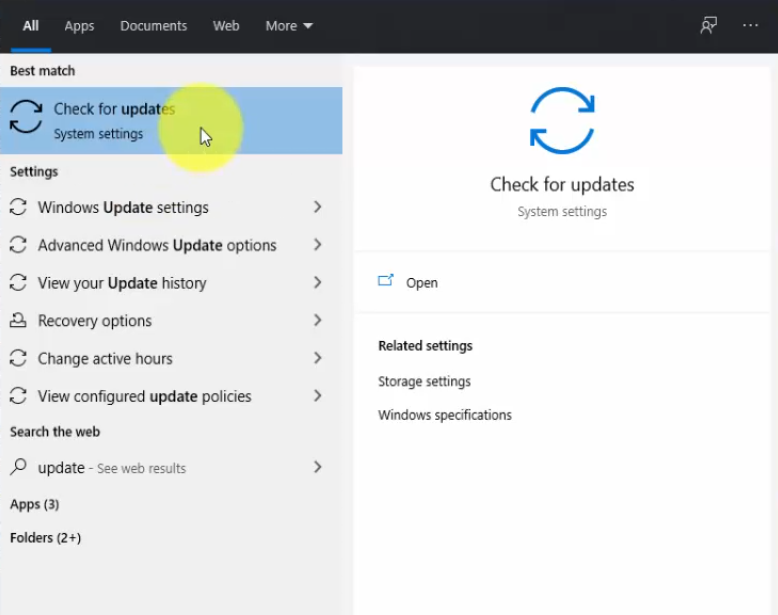 Now, you will reach the "Windows Update" section. Here, "Feature update to Windows 10, version 4" is provided.
Click on the "Download" update: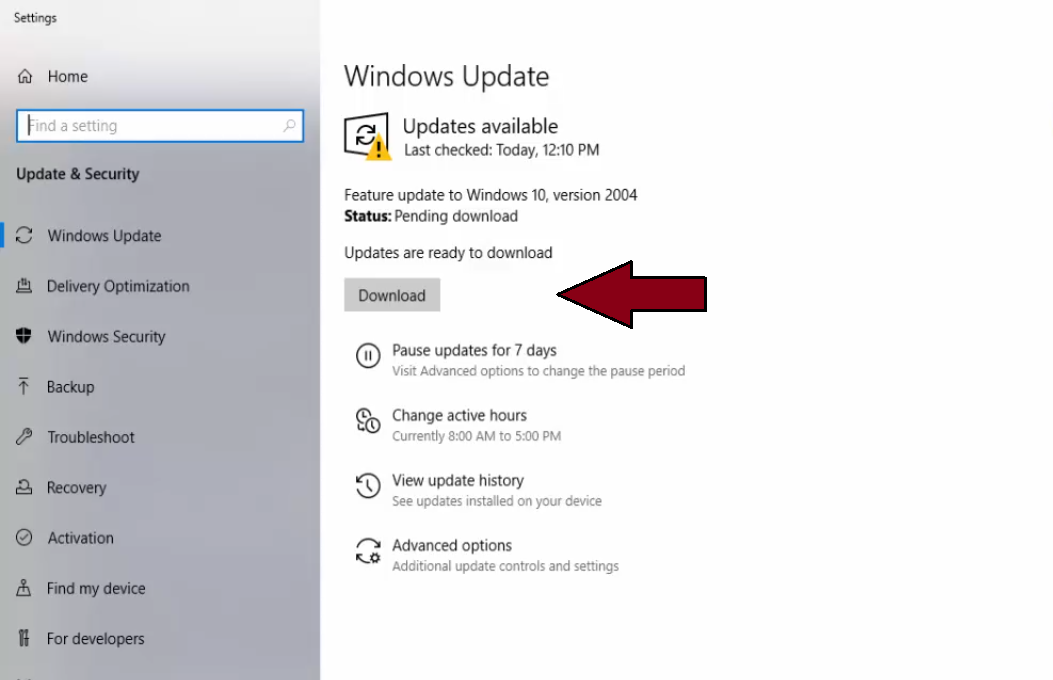 After clicking the "Download" button, the Windows 10 feature update will begin. When the update ends, restart the system. The Windows 10 new update will continue. Your Windows 10 system will restart multiple times. That's it! The update will complete and the system will restart the final time.
Login your system and type "About" on Start. This will open the "About your PC"  System Settings. This will now show the Version 2004 i.e. you have successfully downloaded, installed and updated your Windows 10 OS as shown below: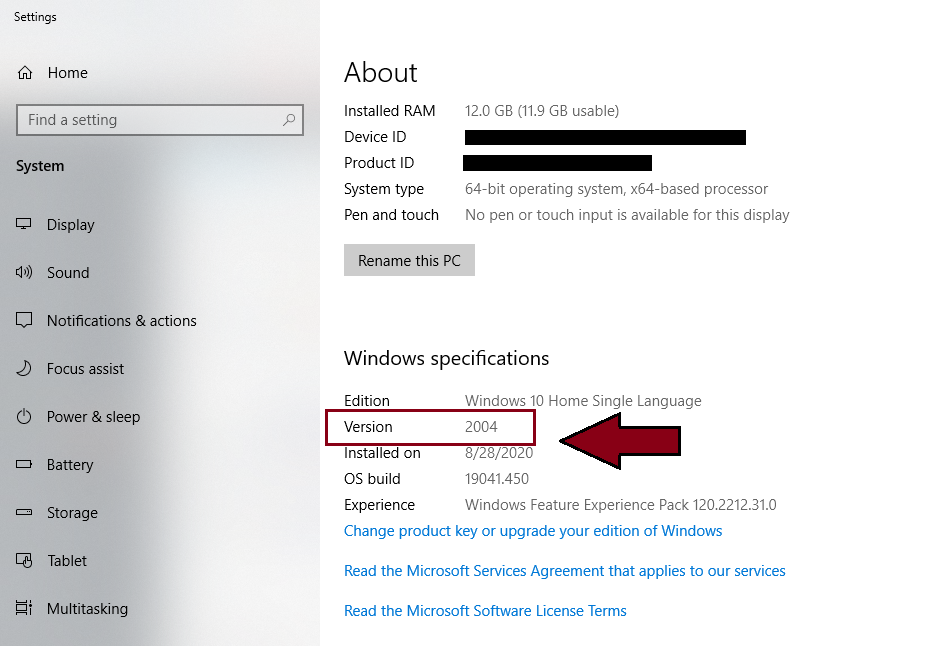 If you's like to see the video tutorial:
Video Tutorial: Windows 10 version 2004 update (Install)
---
Read More: